Armenia is one of those surprises on the Silk Road. A beautiful landlocked country that is often overlooked by travellers or only used as transit route to Iran. We got to explore most of Armenia in a month. From the amazing food to disturbing past and from great churches to meeting the kindest of people. Armenia is a gem!

Armenian Apostolic 92.6%, Evangelical 1%, other 2.4%, none 1.1%, unspecified 2.9% (2011 est.)
Armenian 98.1%, Yezidi (Kurd) 1.1%, other 0.7% (2011 est.)
Armenian (official) 97.9%, Kurdish (spoken by Yezidi minority) 1%, other 1% (2011 est.)
Where is Armenia?
Armenia is located in the southern Caucasus and is the smallest of the former Soviet republics. It is bounded by Georgia on the north, Azerbaijan on the east, Iran on the south, and Turkey on the west.
Is Armenia Safe?
Armenia is overall safe to travel to, with considerably low crime rates and even pickpockets not being that much of an issue.
However, at times it's better to avoid the borders with Azerbaijan. In 2020 the war in Nagorno-Karabah (Artsakh in Armenian) made the borders very unsafe to travel to. 
Do I need a visa for Armenia?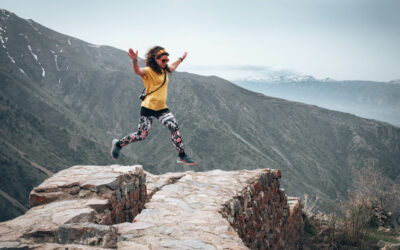 While Yuri is being ushered in by one of the many men at the border, I am waiting in the van. I'm the only woman who is currently making the crossing and therefore get quite a lot of attention. I also look a bit too cheerfully dressed for the occasion, but at least...