Hello! We are Milene and Yuri. In 2015 we met each other and ever since we are travelling the world together. From the jungle of Papua New Guinea to the steppes of Siberia and from remote islands in the South to snowy peaks in the North.
We either drive the roads in our Volkswagen T2, hit the waves on an ancient three-masted ship or crush the snow on sleds.
Nothing is too crazy, always exploring.
We travel the world not only to feed the travel bug, also to leave a lot more than footprints.
While moving around the world we see a lot of poverty, of waste, of things that should be different. Inequality, discrimination, global warming are just a few of the things we come across. We can't solve all problems the world is facing but we can do the little we can. Cleaning sites we camp at, taking someone out to diner who we've seen grabbing food out of the bin, help to plant trees, buy locally, reduce our emissions.
We are here to show you the beauty of the planet, to share our adventures with you, to explore beyond the ordinary and in the meantime give back to the places we visit and the people we meet.
I have been to that unknown region and I shall return to it again, perhaps out of instinct, like a fly drawn to a flame. – Alexine Tinne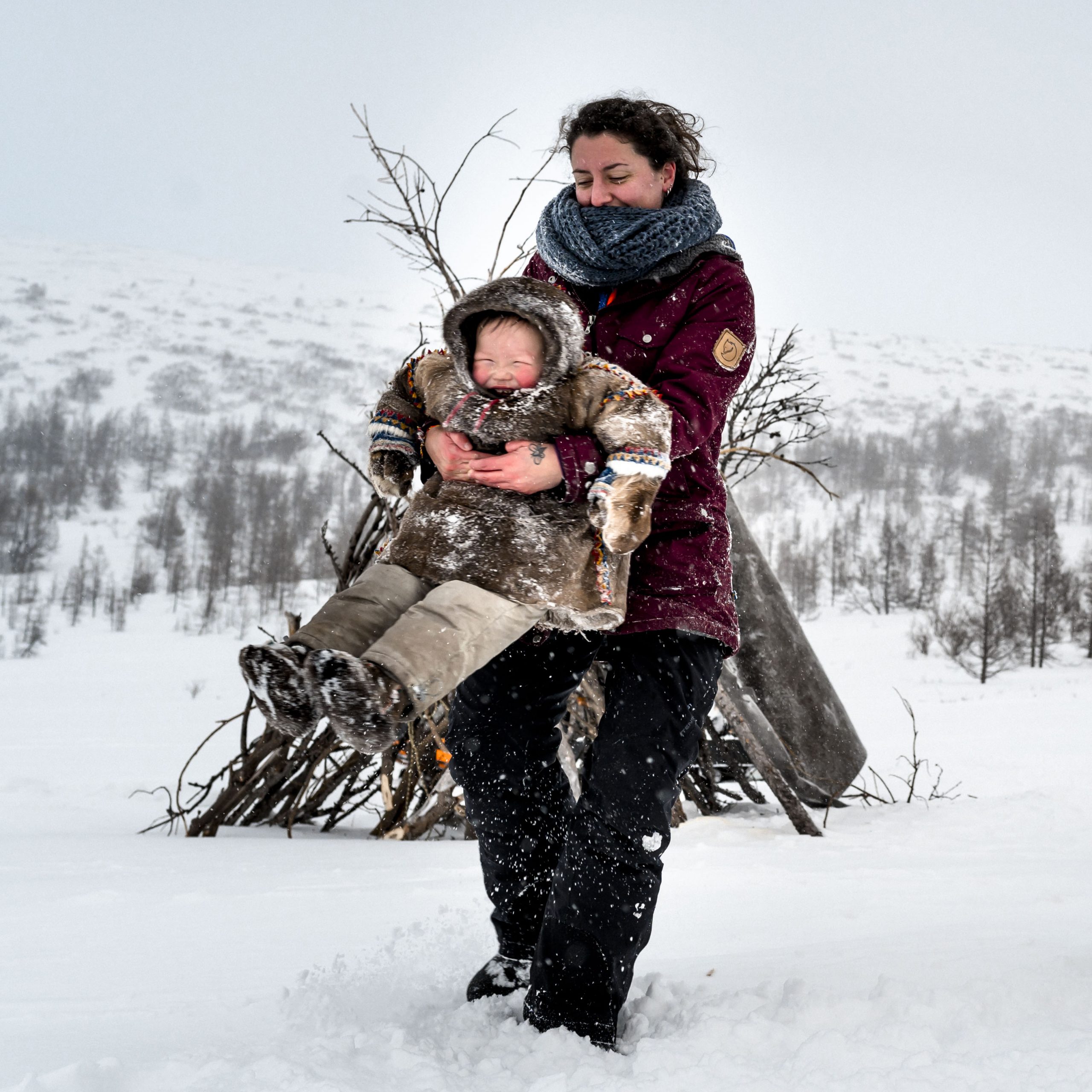 Milene
She's born in 1985, loves to play volleybal and crazy about her hometown The Hague. Milene is a photographer by profession and anthropologist by heart. She lives to make her dreams comes true.
Alexine
Built in 1976 in Germany, she's addicted to the best oils and can't live without air to cool her down. Since 2015 she's venturing the world with Milene & Yuri and she's loving it.
Yuri
He stopped aging when he turned 28, plays softball and is crazy about lasagne. Yuri is a constructional engineer who loves exploring every bit of the planet. On land, at sea and in the air.