A not so smooth reunification
For a couple of days we've been reunited with each other and Alexine but things don't go as planned, neither do they go so smoothly. 
While I sit here after five days of struggling with food poisoning (thanks to Royal Jordanian Airways), Yuri is cutting some lovely old cheese. Cheese that I can't eat, but the smell.. It's probably one of the best scents in the world; the smell of good ol' cheese. But, like I wrote; food poisoning. Not a great way to start the second leg of our Silk Road trip with but, at least it can't get any worse than this.
We have been sleeping in Alexine for a couple of nights already and it feels like we never left her. She thought a bit different about it though. Alright, it wasn't all bad, even only looking at her made her almost start the engine right away. But afterwards we had to climb a steep, very steep hill and that she didn't think was a great idea. But with some pushes, really, she made it up to the top and on to the campsite of Camping 3Gs.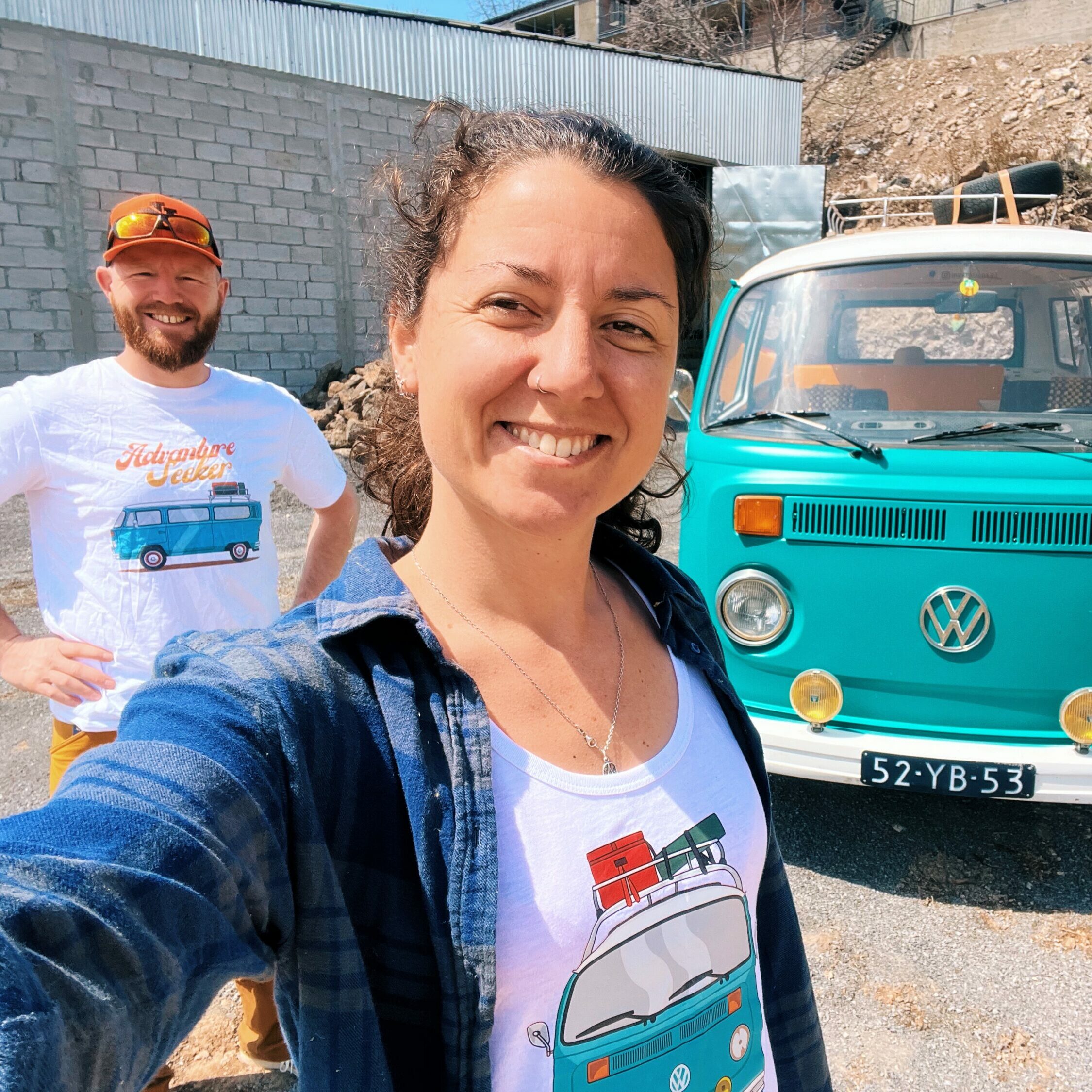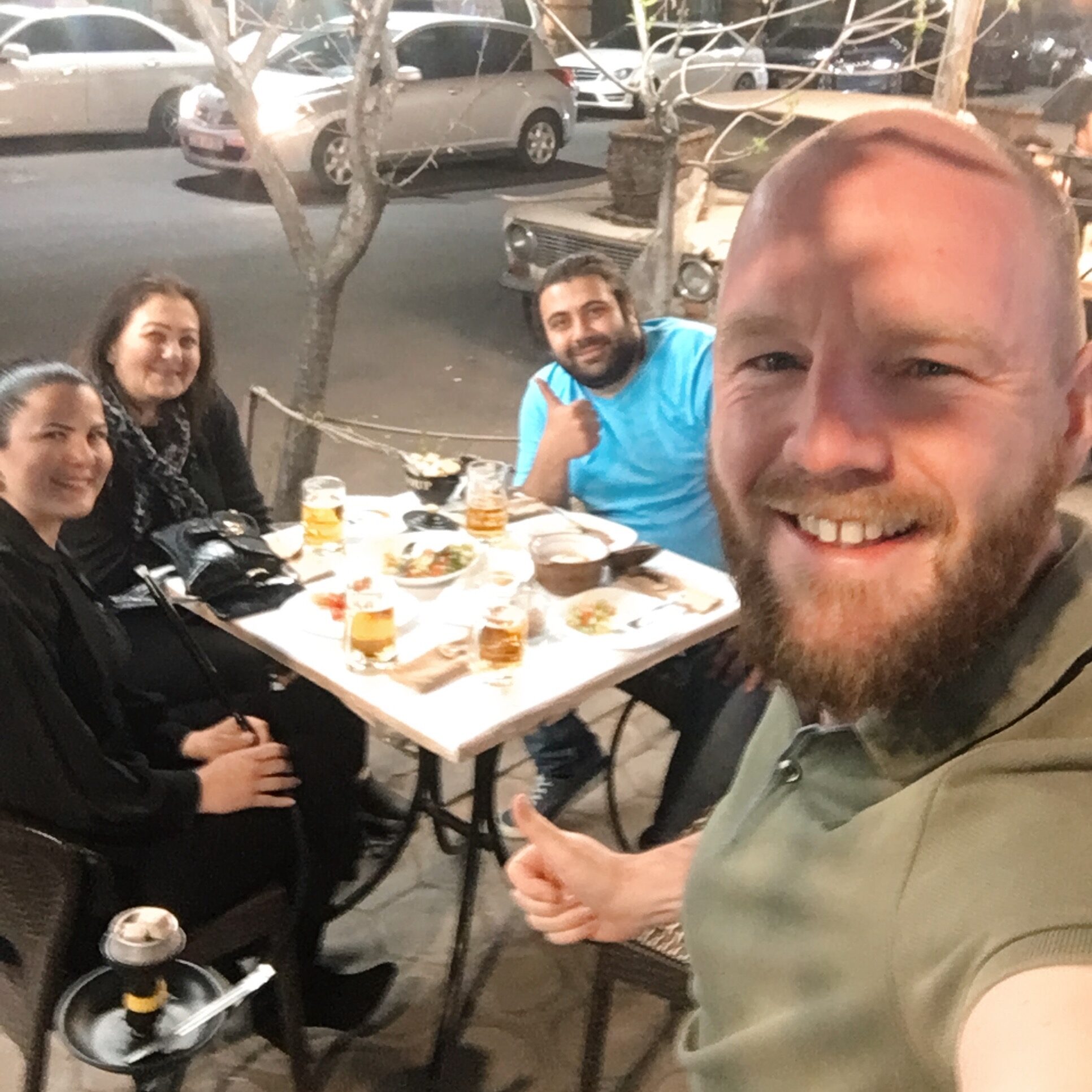 Things never go as planned
Marco Polo had to diverse from his route many times due to disruptions or otherwise obstacles on the road, we have the same. We were actually planning on going to Iran this week but something came in between. Not only my food poisoning but also something else. Our dear friends Kevo and Tamara, who we met last time we were in Armenia, are getting married at the end of this month and invited us to celebrate with them. Well, how we can say no to that?
So, Iran has to wait! Again.. but this time by our own choosing.
And, me not feeling very well, I'm alright with postponing travels a little bit. Hopefully I feel better soon and we can continue exploring the rest of Armenia.
We do however have a great time being back. Camping 3Gs, especially Sandra – the owner, is a gem and we've been glad to start our journey here. The last couple of days mainly consisted of sleeping, working (a bit), eating (Yuri) and doing absolutely nothing. Yesterday we were invited to a birthday bash, which was quite nice. Yuri got to drink with the local men who weren't as easily beaten in the drinking game. We didn't get to see who would first fall under the spell of alcohol and be called drunk as I really needed to get back to my bed. Unfortunately I couldn't eat as much as I wanted to but tried some bits and pieces. Which of course I regretted later on, but let's not zoom into that! 
For now, that's about it. We are planning on exploring different parts of Armenia soon. We're quite curious to see in what state Alexine is. Is she as in a state like mine? Or ready for a new adventure like Yuri is? We will see and keep you up to date of course. 
Love, Milene & Yuri
When we thought we left chaos in Amritsar or at the border with Pakistan, nothing was less true. Chaos was either following us, or we following it, all the way to Kashmir.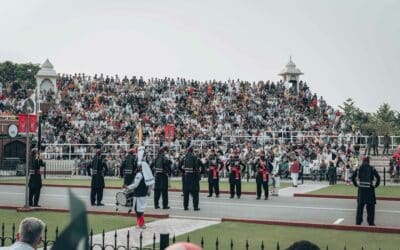 While tensions along the Pakistan – Indian border are still as high as ever, the ceremony taking place at the Wagah border makes it seem like a game.
We end our beautiful Pakistan trip in the heart of the country. Let's expLahore the city of culture, spicy food and history.