One of the most amazing, colourful and unexplored countries on this planet. Not only is this the place to watch the bird of paradise dance the night away, it is also the place where people know how to make use of colours. It's where there are more airports than roads and battles are fought in a dance off (sometimes). One of our most precious journeys.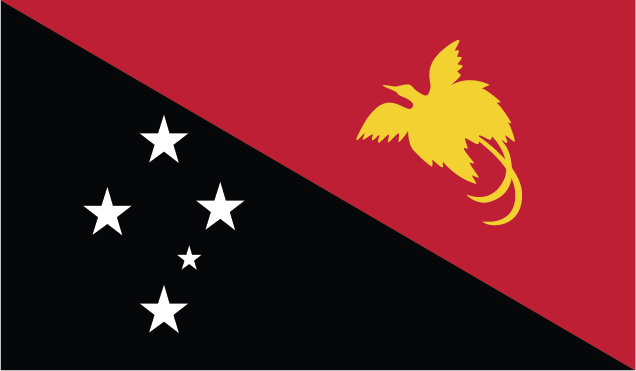 Roman Catholic 27%, Protestant 69.4% (Evangelical Lutheran 19.5%, United Church 11.5%, Seventh-Day Adventist 10%, Pentecostal 8.6%, Evangelical Alliance 5.2%, Anglican 3.2%, Baptist 2.5%, other Protestant 8.9%), Baha'i 0.3%, indigenous beliefs and other 3.3% (2000 census)
Melanesian, Papuan, Negrito, Micronesian, Polynesian.
Tok Pisin (Melanesian Pidgin, the lingua franca), Hiri Motu (in Papua region) less than 2%, English 1% or 2%; 836 indigenous languages.
Where is Papua New Guinea?
Papua New Guinea occupies the eastern half of the island of New Guinea, just north of Australia, and many outlying islands. The Indonesian province of West Papua (Irian Jaya) is to the west. To the north and east are the islands of Manus, New Britain, New Ireland, and Bougainville, all part of Papua New Guinea.
Is Papua New Guinea safe?
Armed robbery is rare in PNG, but pick-pocketing and other opportunistic crimes do happen, especially at local markets. If something doesn't feel right, trust your gut. If someone makes an unusual offer, say thank you (politely) and walk away.
Do I need a visa for Papua New Guinea?
Those beautiful people, the cheerful colors, the great headdresses. More than 800 languages ​​and as many different tribes, each with their own culture. The reason I have dreamed of going to Papua New Guinea for years.After staying with the Huli Wigmen for a week, it...