It is hard to imagine a world without wine, right? Well, we have to thank Georgia for it. The oldest known winery can be found in this fabulous country. It's at least 8.000 years old!
Many wineries in Georgia still make wine using the ancient technique which involves a clay jar called a Qvevri. The Qvevri is even listed on the UNESCO intangible Cultural Heritage of Humanity list.
1. It is home to the first Europeans
What? Yep, the oldest human skulls in the Caucasus belong to a 1.8 million year old couple called Zezva and Maia. They were found during an archaeological expedition in Dmanisi and seen as an important link between African and European ancestors. 
2. A guest is a gift from God
Georgians love to host a guest, something we've experienced everywhere in the country. When holding a 'supra' (a traditional feast) guests are welcomed with open arms and the 'tamade' (toastmaster) will make sure you are well fed and entertained. Make sure to raise a glass and say 'Gaumarjos', also 'cheers' in Georgian.
3. Home to Europe's highest settlements
In Georgia you can find the highest settlements of Georgia being Bochoma (at 2.345mtrs) and Ushguli (2.100mtrs) above sea level. Both can be found in mountainous regions and are almost inaccessible during winter.
4. It also has the higheest mountain range
We often think the Alps are the highest mountain range and the Mont Blanc is the highest mountain of Europe. But, that's not true. The Caucasus mountains are actually higher. They stretch along the border between Georgia and Russia and while the highest peak is in Russia, the highest mountain range is in Georgia. It is known as Shkhara and 5.193 meters above sea level. That's roughly 400 meters higher than the Mont Blanc in France.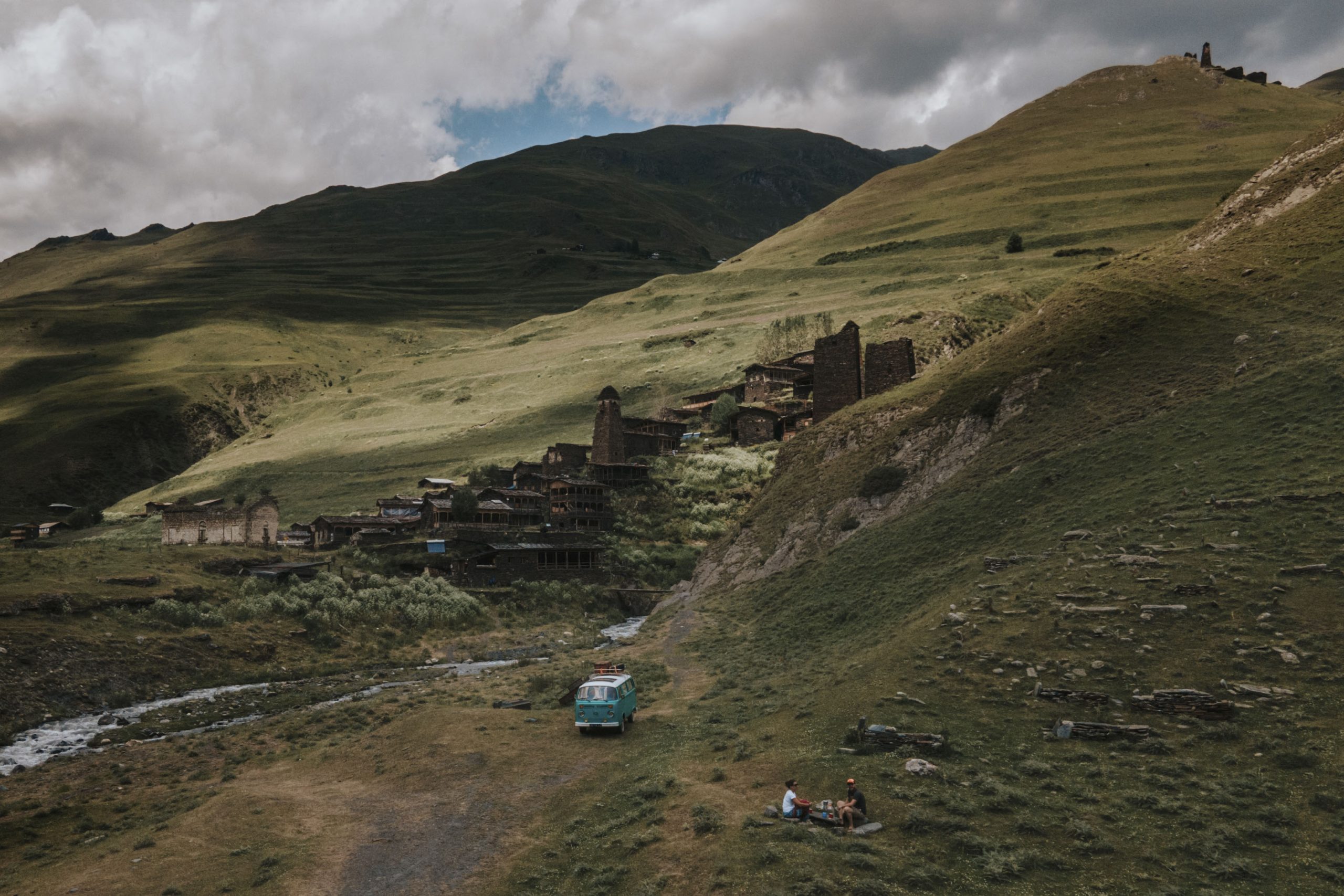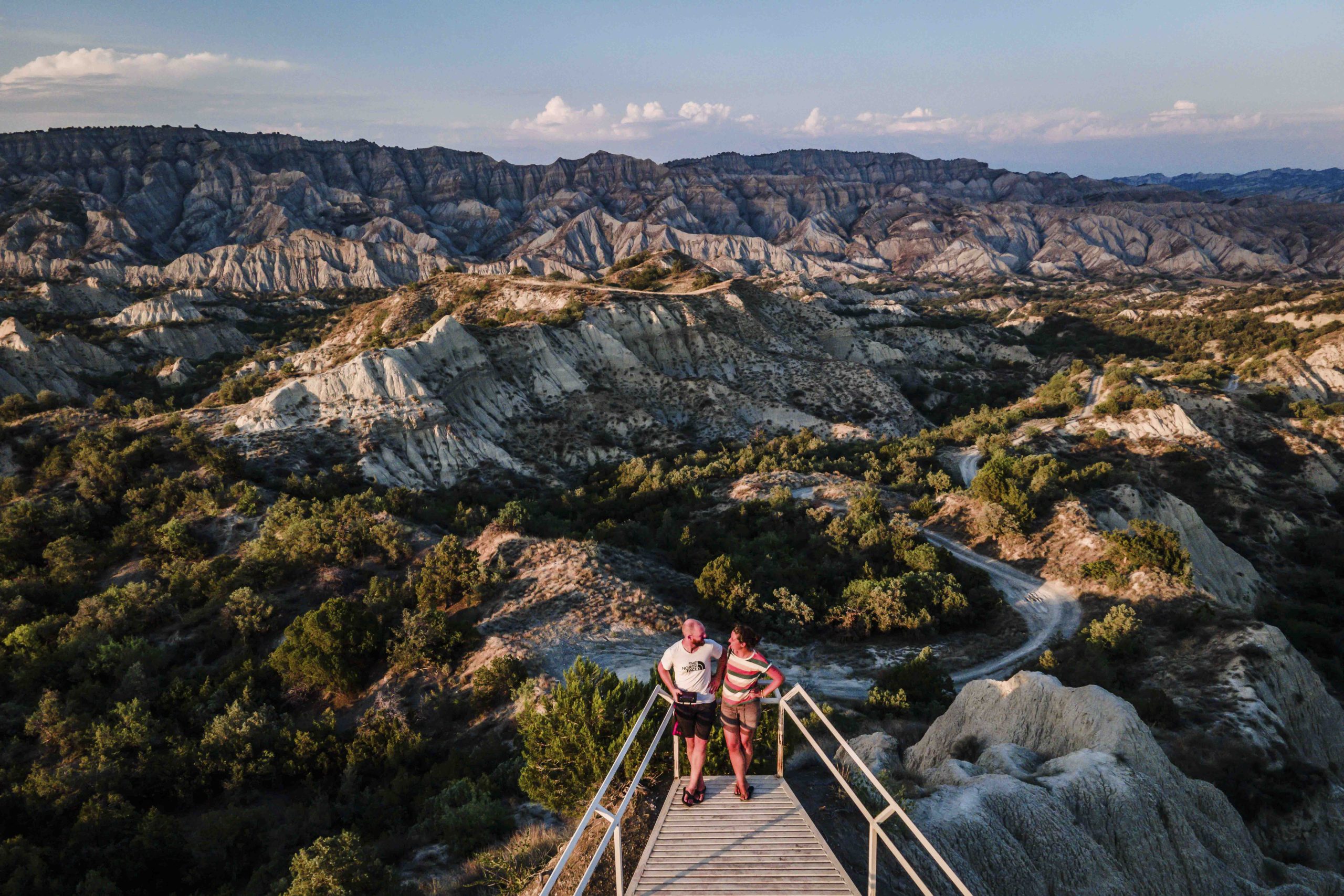 5. The country has a different name
Georgians call their country Sakartvelo. It consists of two parts: Kartvel which refers to an inhabitant of the central Georgian region of Kartli, and the circumfix sa-o which stands for a general geographic identification meaning: land where the Kartveli live. The English name 'Georgia' originated due to a connection with Saint George. 
6. And is home to one of the oldest Jewish communities
The Jewish community was one of the oldest communities in the country. Georgian Jews have 2.600 years of history! However, due to a major wave of emigration in the 1990s a majority of the Georgian Jews now reside in Israel. However, there are still many to be found in Georgia.
7. It also has the deepest cave of the world!
If you're interested by caves, you'll love the Veryovkina Cave which is hidden amidst the Gagra Mountain range of the west Caucasus region. This cave reaches a depth of 2,212 metres and is the deepest cave on earth!
We've travelled through Georgia for several months with our Volkswagen T2. Made friends that we cherish so much, camped in amazing nature and saw a different side of this beautiful tourist destination. Read our blogs below.
Meeting strangers while traveling seems a lot easier than meeting strangers in our hometown. Or well maybe meeting them is not the difficult part but becoming friends with strangers is. Not here in Georgia though. Meeting a stranger on the road After a couple of days...