The Pakistani escort service
Crying babies, chatting men, rain drops on Alexine… it's 5:30 and we wake up. While I'm getting Alexine ready to hit the road, adding some oil and chatting with Claudio we hear we have another day of escort. Dera Ismail Khan, about 100km's away and we know how that goes. 
You're free to go. Oh, maybe not.
So at 7am we are ready to hit the road, again behind escort. They keep telling us it's safe to go and for some km's we actually drive on our own. But still, apparently it's needed to have security around us. I'm getting a bit tired of it all. It takes too long and it's not clear at all to where they'll be escorting us. "You're free to go" they said three times already, and then again we end up following police. Peshawar is a long way. But what can we do?
NOTHING!
So, we just follow the police officers. And today we drive through an amazing gorge, so beautiful! It's rainy and a bit slippery but a great road nonetheless. We're not driving that quick but it's okay we enjoy the scenery. It's absolutely beautiful here. Monsoon season started so it's wet as well and the rivers are filling up. The green returned to the landscape and the roads become a bit muddy. Although I'm pleasantly surprised by the good condition of the roads in Pakistan. Truly they did an amazing job. So amazing that I'm almost thinking the Chinese must have something to do with this. A reoccurring theme in our Silk Road travel; the Chinese hunger for a new Silk Road. And they are everywhere's except in Iran. We haven't seen them there. But here in Pakistan 'made in China' signs are visible again and even my chappati was wrapped up in a Chinese newspaper. So, their Silk Road journey definitely reached Pakistan.
What didn't reach Pakistan is modern technology. Again we are waiting at a checkpost for people in army clothes to write down all the information on our documents. After they're done writing, they take a picture of it. I don't get it. It seems that 70% of Pakistanis are either in the army, the police or the levies. And the rest are truck-, tuctuc- or motorcycle drivers. But that's only my finding after three days of escort through the country. 
The people are beautiful though. Their skin colour, hair, dresses. The eyes!!! Wow. And they are all so friendly. Happily waving at us, welcoming us and smiling when we pass. Some don't smile but just stare in bewilderment. That's fine, I imagine they don't see many of us racing through. Where in The Netherlands only children get to stare in Pakistan there is no age boundary to staring. You wonder, you stare. You see something new, unfamiliar, alienlike, you stare. No matter your age, gender or religion.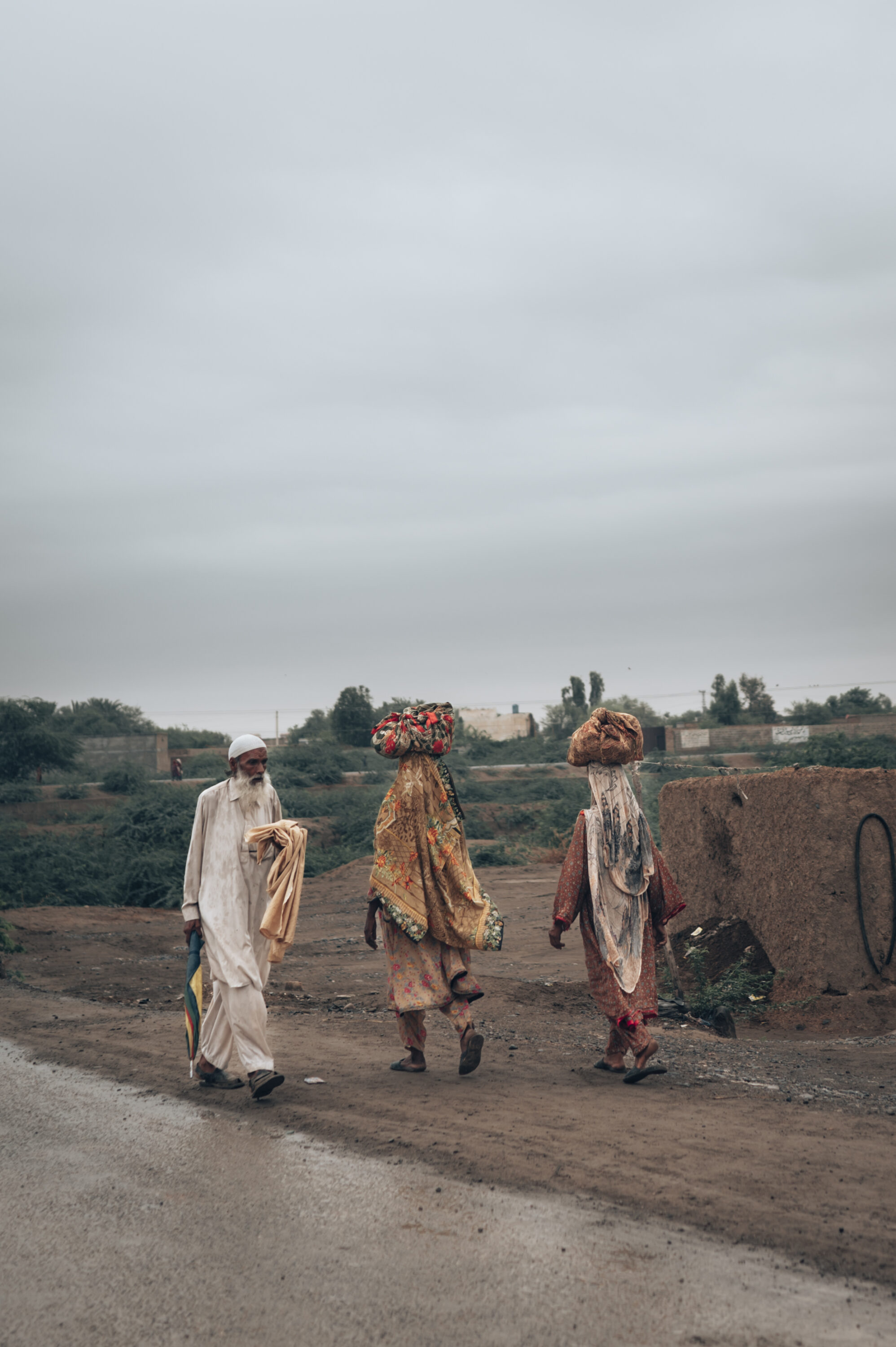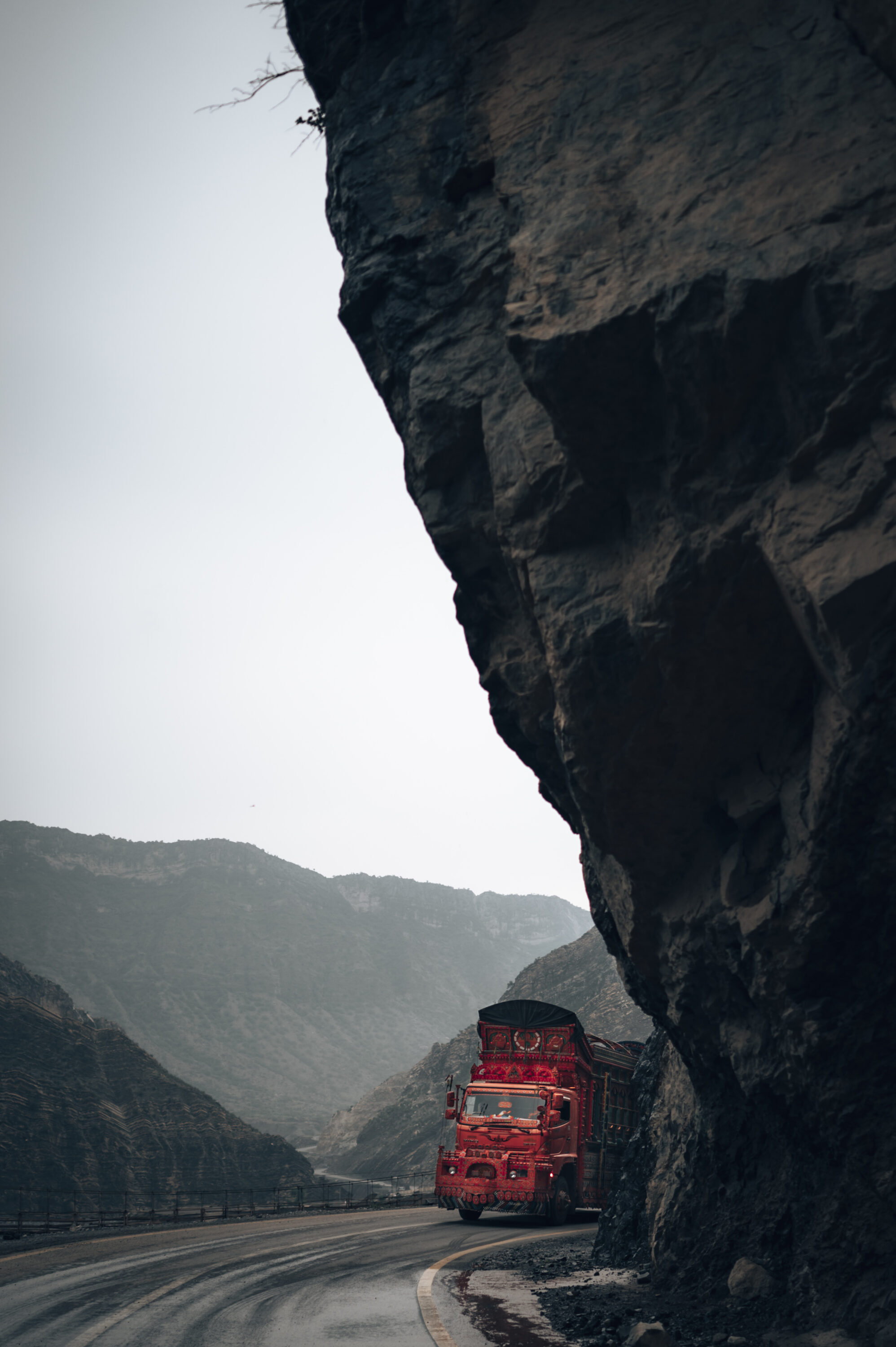 Oh that's another thing in Pakistan, they are very curious what religion we have. Often a conversation starts with the question where we are from. Then "is this your wife?" And then it's about kids. "You don't have kids? How old are you? I am 5 years older than you but have 8 kids." And then it's religion. "No religion?" "But what about the almighty?" "Oh, you're free!" There are quite some religions in Pakistan; Islam is the biggest (about 95%), then there is Christianity, Hindus, Ahmadis and others. We already met quite a few Christians, one Buddhist and many more Muslims. The Muslims do shake my hand here btw. 
It's still 65km's to hopefully the last stop of our escort. We are now at a military stop and it takes ages for them to write everything down. Passport, visa, car, photo, selfie and again and again and again. This bureaucracy seems endless, but our patience is not. Or well, Yuri's patience is not. For once he is the one fired up while I sit back and just take it as it goes. Maybe I'm too tired to give a fuck. It's quite humid here so after a night sleep, no wash and the same clothes I feel a bit dirty. Can't wait to be in nature and jump into a river. Although the rivers here looked a bit tricky. Quite rough and muddy so no ideal to take a bath. But I hope, the more north we go the calmer and cleaner the water. We'll see. First we have to get out of this Pakistani escort service 😉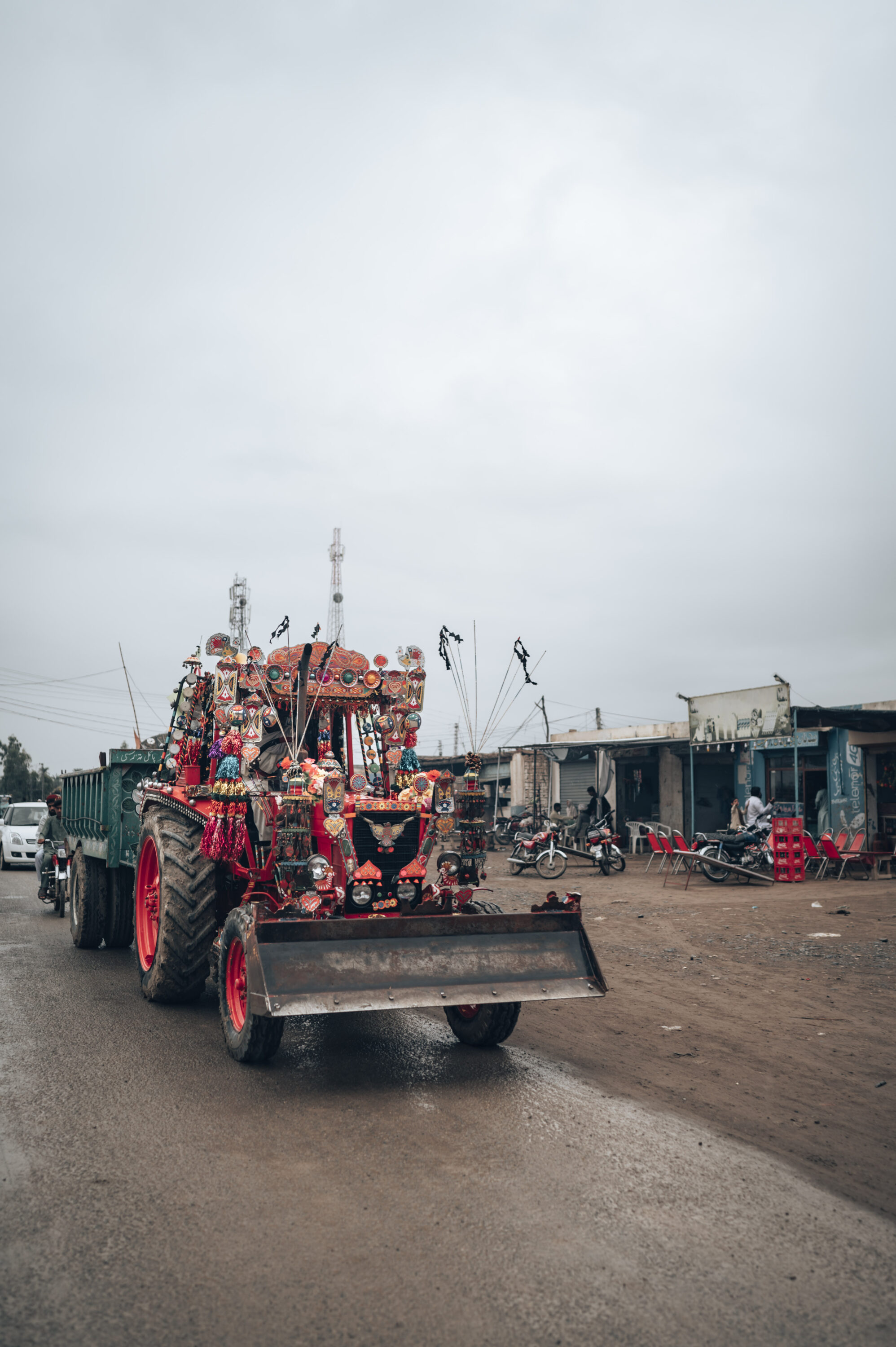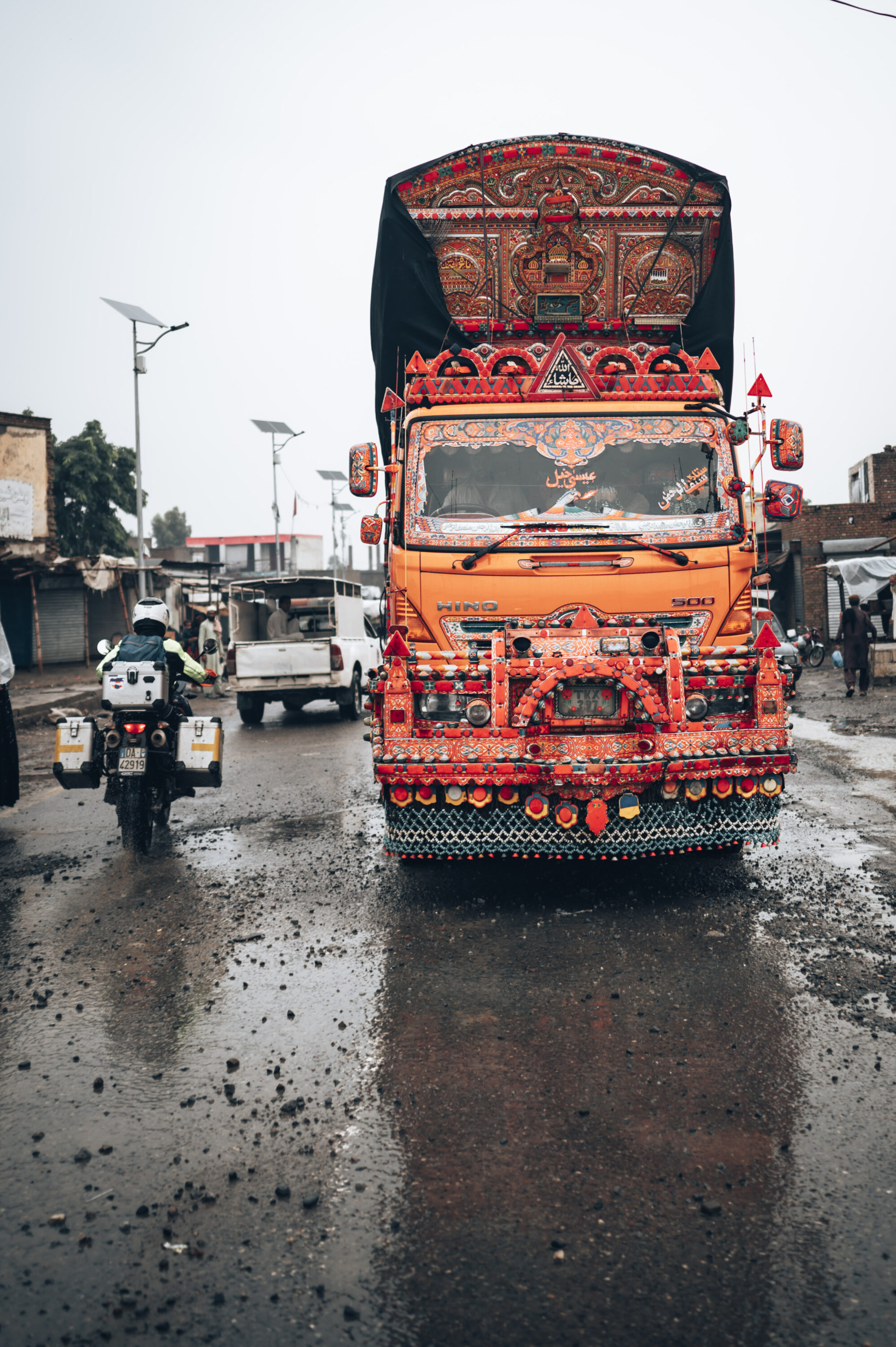 When you think you've gone through it all, the army comes in. Stopping us from continuing. Why isn't clear to us. Apparently we have no permission to continue. Which is strange because permission is exactly what we've arranged in Quetta. So after some phone calls they let us go. And we continue our trip.
Long story short, the estafette escort takes long, while they tell us the next village is the end, they continue to provide our safety. At some point it's time to say goodby to Claudio. He travels to Islamabad and we to Peshawar. 
And from that moment we speed up. It's like they finally get it, at last they understand we are tired and don't want to drive another night. Thus there we go. With 80km/h we drive to Peshawar, overtaking many beautiful trucks and waving at many people who welcome us to Pakistan. The escorte switch also professionalised. Instead of stopping we know continue driving while one escort waves us goodbye and the other waves us hello. Quick switches that make it easy for us to travel fast. 
At some point we follow a police car with sirens on. We move through the tiniest spots in between trucks and tuctucs and it feels like we've entered a video game. The racing is surreal. Police officers telling other people to move away, we follow in pursuit, sometimes nearly crashing oncoming vehicles. But all goes well… in sure there is an angle on my shoulder today.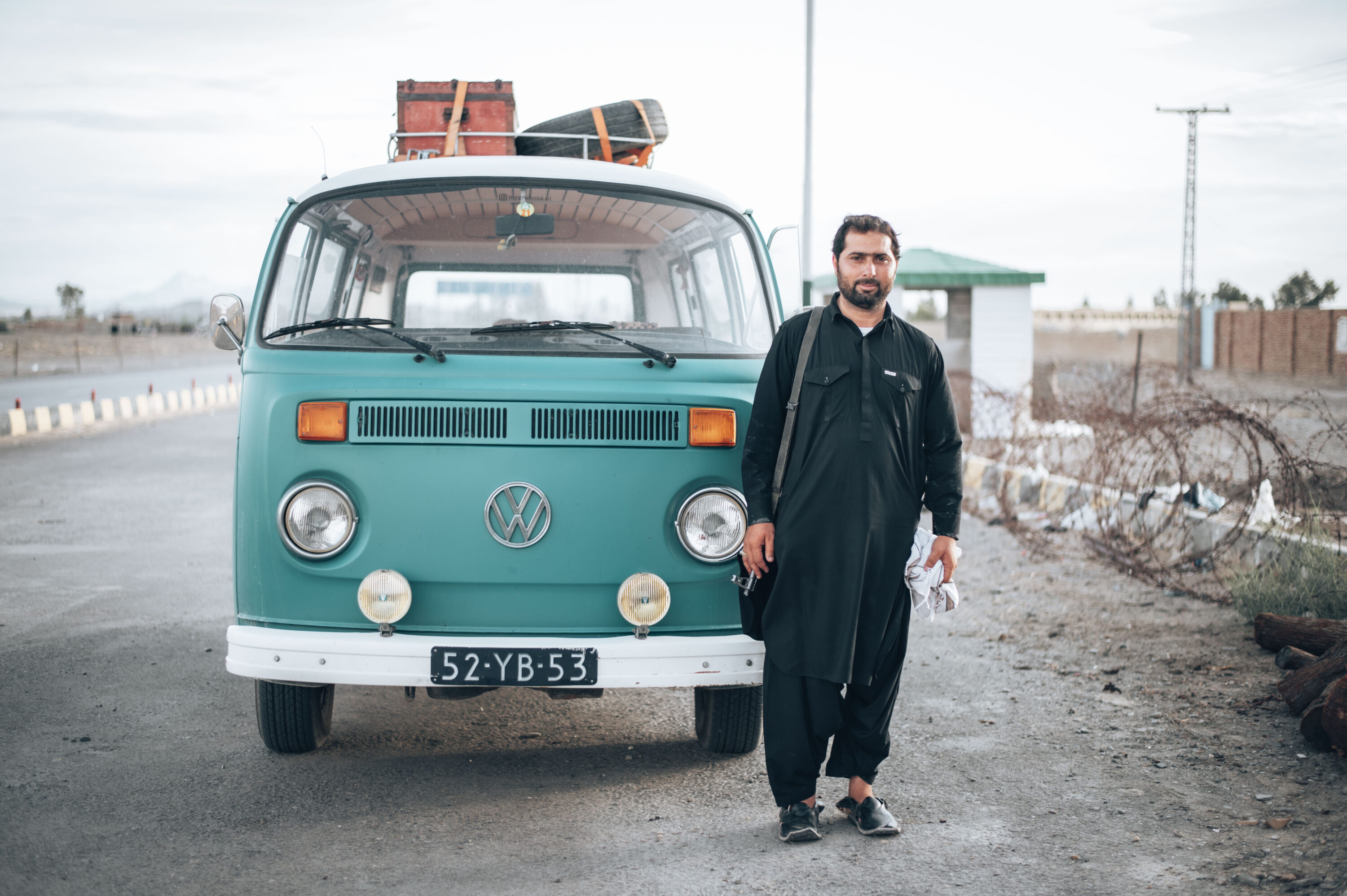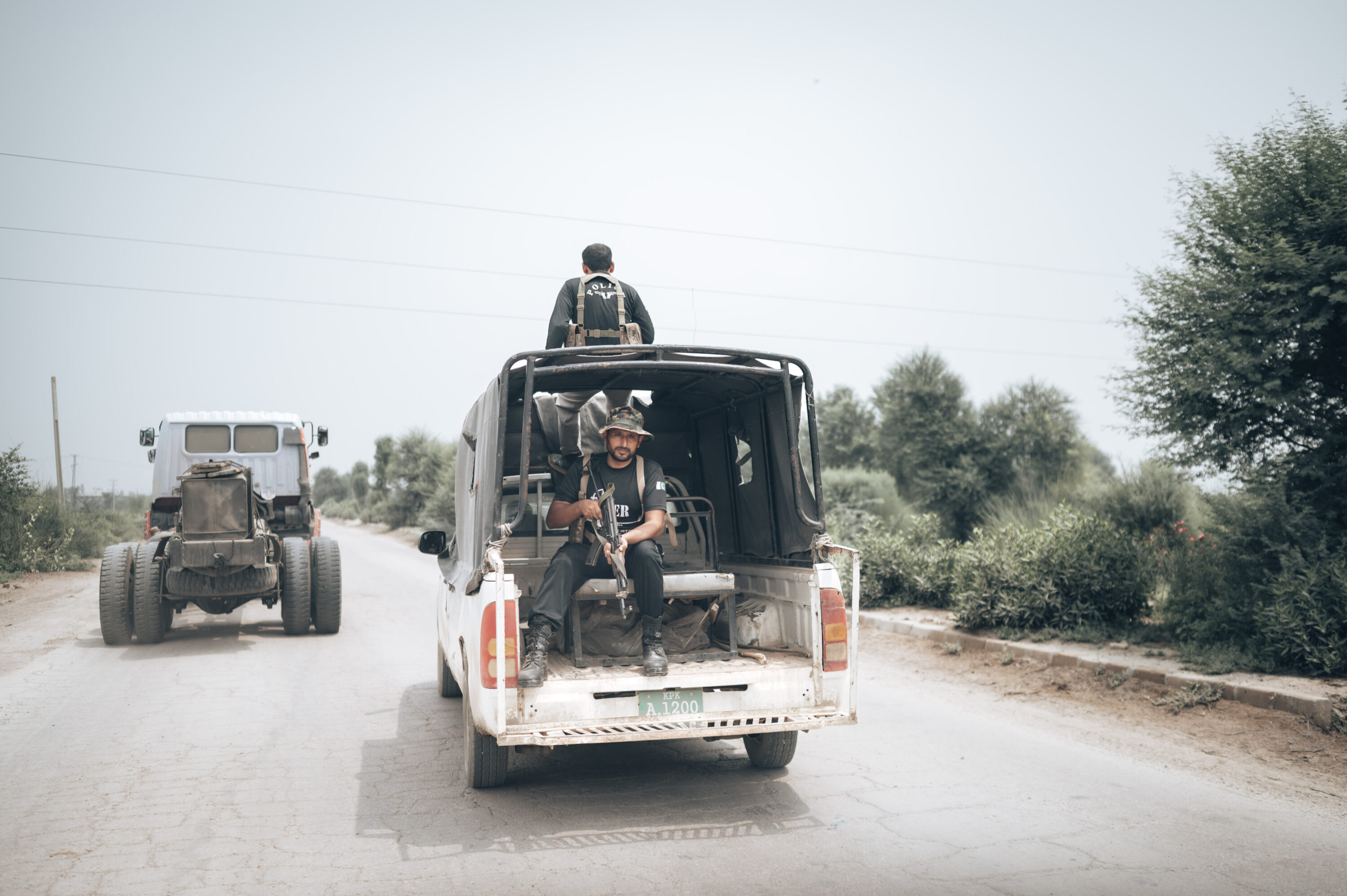 And then we finally reach Peshawar. Little did we know that we were supposed to get permission to travel here. Apparently tourists aren't very welcome in Peshawar at the moment. Mainly because of the security tourists need and the constant treat of something happening. We don't feel or experience anything of that. People say hello to us, are very curious where we are from, smile at us. Nothing but kindness. Peshawar is the sixth biggest city of Pakistan and is one of the oldest cities (dating back to 539 BC). Little did we know the city is famous for its food… So after days of no food (no time to eat while driving 1450km's in escort) it's time to refill our stomachs! 
So that's what we are going to do now. We checked in our hotel and ordered ourselves some local Pakistani dish: daal mash. A delicious lentils recipe that's perfect served with some roti and chutney.
Love, Milene and Yuri
When we thought we left chaos in Amritsar or at the border with Pakistan, nothing was less true. Chaos was either following us, or we following it, all the way to Kashmir.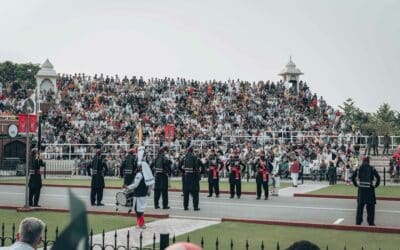 While tensions along the Pakistan – Indian border are still as high as ever, the ceremony taking place at the Wagah border makes it seem like a game.
We end our beautiful Pakistan trip in the heart of the country. Let's expLahore the city of culture, spicy food and history.