On our way to Pakistan
I've been away to Brazil and coming back to Iran means adjusting. And that adjusting isn't going so well. The heat is impossible to bear at the moment so I soon fall ill to a heatstroke, or something like that. Without much energy but the need to leave Iran we say our goodbyes to Isfahan and hit the road again. In a few days we will be travelling from Isfahan to the Taftan border via some oasis to take a rest. And that rest is very much needed as we soon find out. 
I have to adjust. From wearing short sleeves and feeling my hair dance in the wind to a headscarf that keeps all the heat on my head. And that's a problem because it is so hot. But everything gets used to. And driving Alexine through these mars like landscapes is one of those things I can never and always get used to at the same time. But today, more than on any other day, I realise I won't see these landscapes again. The coloured mountains, the sand playing in the wind, the heat dancing at the tarmac. A sight soon only visible in my memories. We're driving East again. After working in Brazil I, Milene, came back with a new hunger of exploring. Feeling more alive than ever, revival! We left Isfahan for good, with tears in our hearts for saying goodbye to new made friends. But all good things come to an end and Iran is one of those things.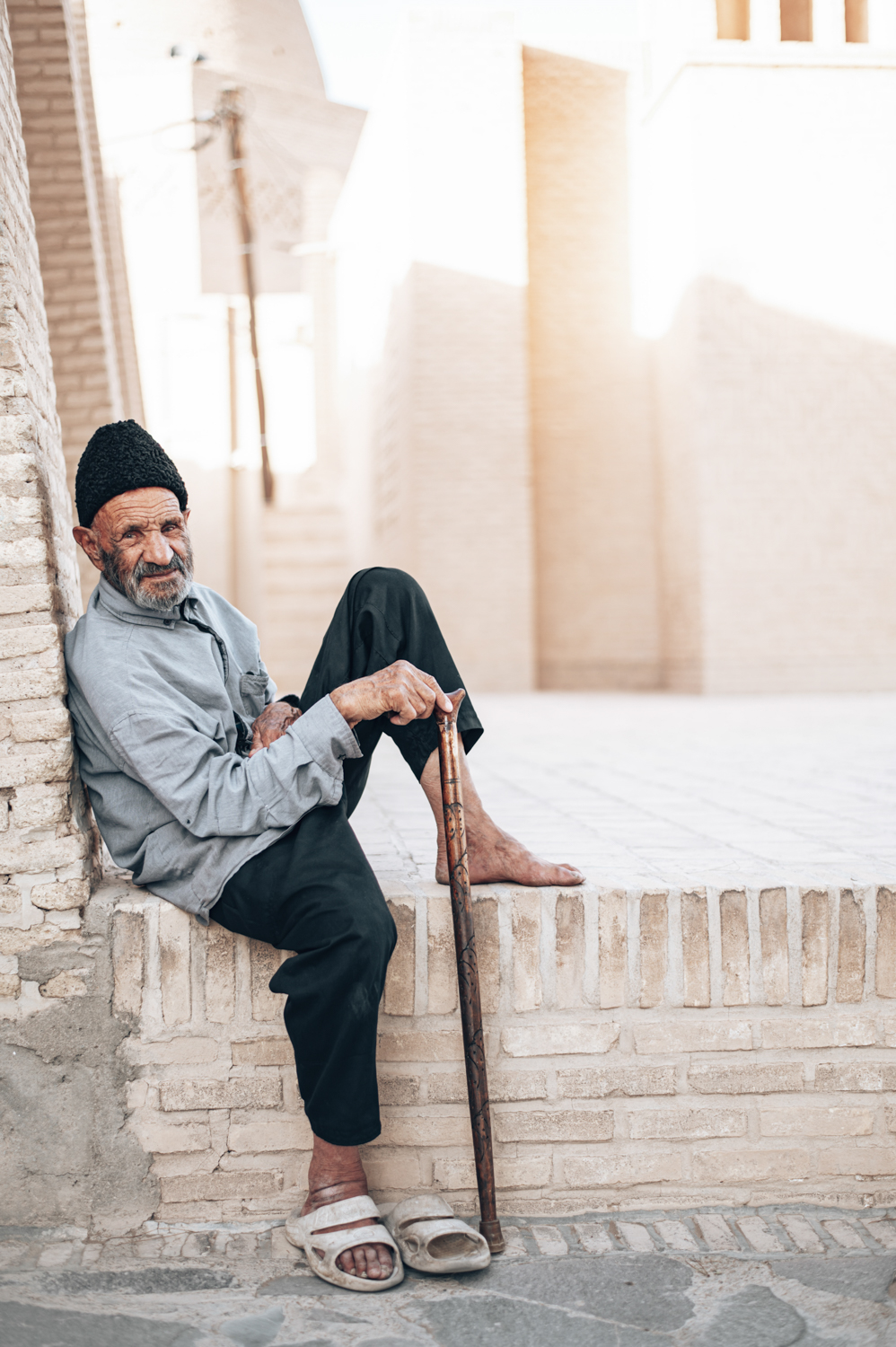 Tired and a little sick in Naeen
Though it hasn't all be wonderful overhere. Like the food. Yuri got food poisoning on our last night in Isfahan. Resulting in staying another night. But then it really was time to go. And now we find ourselves again in an oasis. The desert landscape that we drove through seems endless. The sanddunes and Rocky Mountains never ending. And while Yuri tried to sleep in the back of the van I tried to stay awake while singing the longs out of my body. An expression that probably doesn't mean anything in English but sounds right. 
We were in Naeen last night and it was a fabulous time. Very short but memorable as well. We met a young man who showed us around. From the ancient city walls to the pistachio gardens and from the biggest water reservoir to the old bazar. We also got to enter a shrine with more mirrors than I've ever seen in my life, so much for vanity. And we ended with a saffron camel milk ice cream of €1.5 each. Way to expensive but very tasty nonetheless. However great the city, our night sleep was taken to the test with youngsters showing off on motorbikes, children betting on how long they could stay awake, screaming, and cars turning up and leaving for no apparent reason. We were parked near the mosque at the dead end of a street. Well, those Iranians don't only create the creative lane but they also create lanes at dead end streets. I've got no idea how, but however I often marvel the things they create in ancient Persia, this isn't one of them.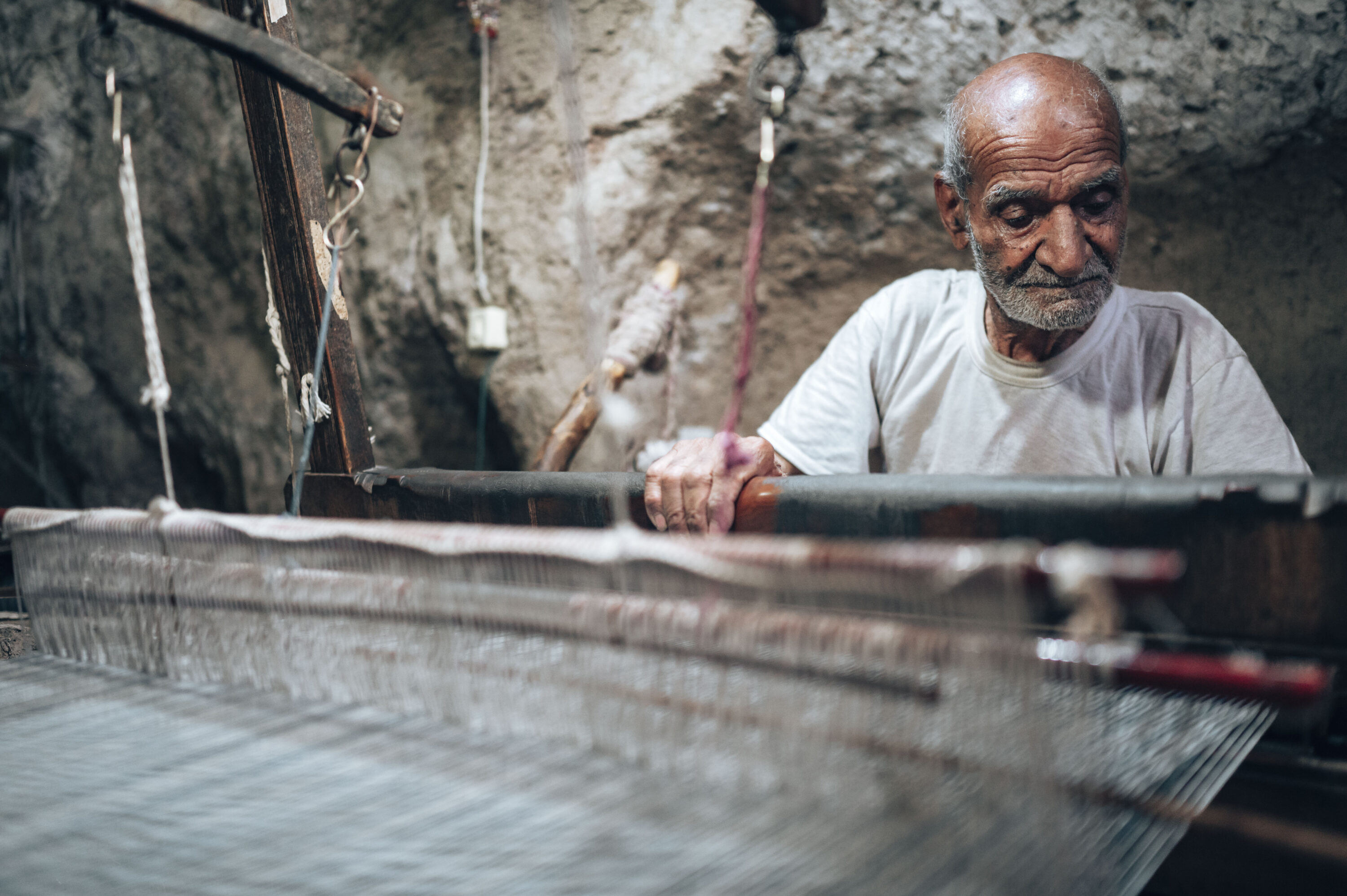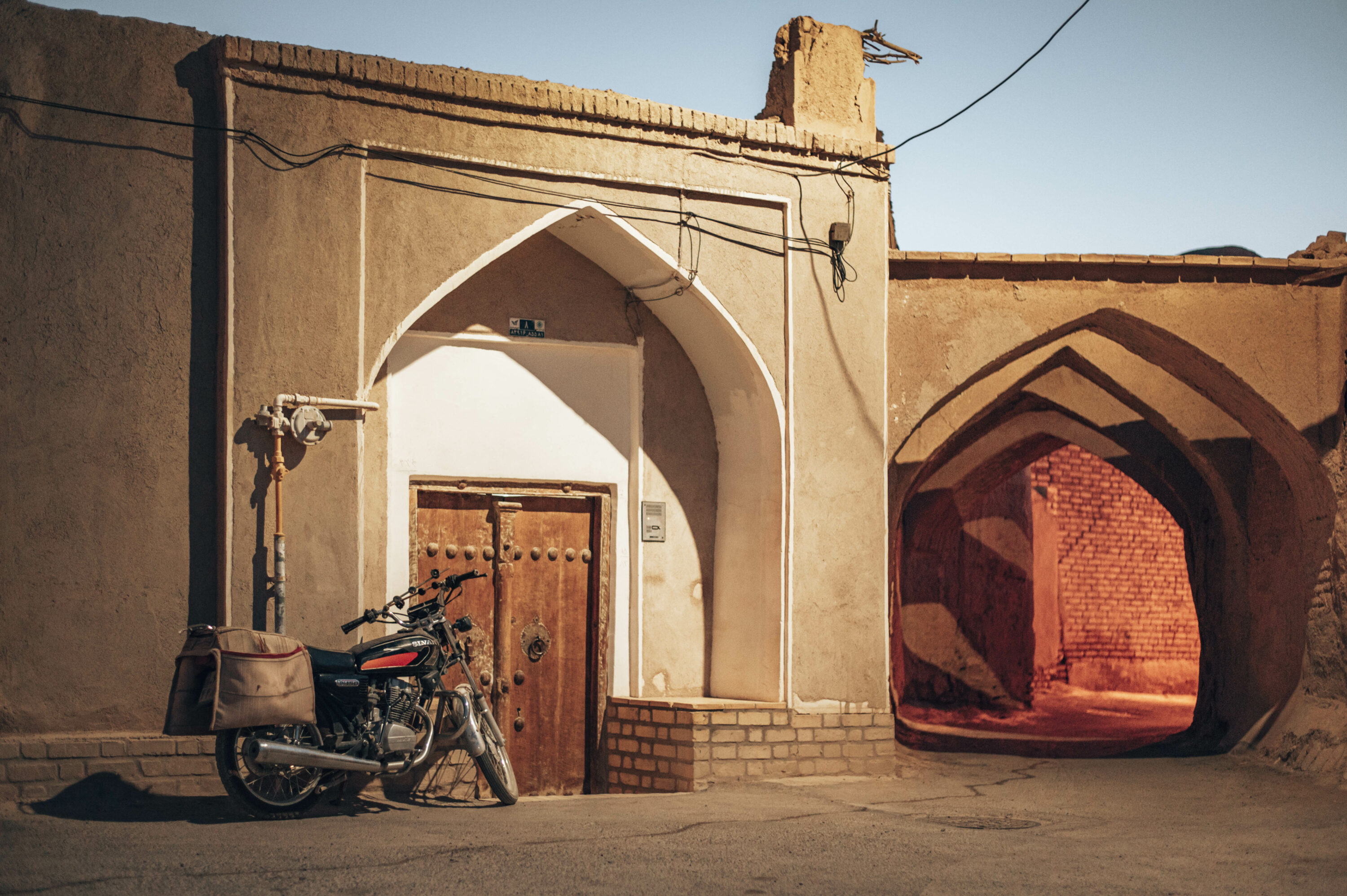 So with just a few minutes (that's how we feel today) of sleep we hit the road in the direction of Tabaz. We did visit an underground weaver before leaving. A very nice and cool place where men loom beautiful carpets. But our enegerylevel was low and it was hard to have a conversation so we left the loomer to work and continued our trip.
 I had so much energy that I skipped the gas station and drove 75km's on a somewhat empty tank. While normally I panic a bit when this happens this time I just continued driving a steady 80km/h. We made it though. 
And after refuelling Alexine, I felt I had refuelled myself a bit as well. Yuri still coping with the food poisoning aftermath wasn't so lucky. Though he was lucky to listen to me singing with James Hetfield (Metallica) and Sharon den Adel (Within Temptation). My mood at the moment. 
After three hours of yawning and singing – still can't manage them at the same time though, we arrived at the oasis. Palmtrees surrounded by sandy coloured mountains and a qanat where we parked Alexine and went for a foot bath. To be eaten up by fish the moment our feet touched the water. A habit we are growing to be font of. 
Just now a lone jackal past us, looking interested in his snack for tonight. But that means it won't be silence tonight as well, though I prefer the sound of jackal to those motorcycles. Tomorrow we will move to another oasis and then it's two days of endless roads and hopefully a quick border crossing cause we are heading to Pakistan!! 
Ciao for now. 
Love, Milene & Yuri
ps. unfortunately for us the next days we started feeling worse. The only thing we could do was sleep and drink water. But we had to move to the border so as tired as we were and as horrible as we felt we had to continue. While Yuri regained his appetite at some point I was still living on water alone for a week. The heat became unbearable. We made it though.
When we thought we left chaos in Amritsar or at the border with Pakistan, nothing was less true. Chaos was either following us, or we following it, all the way to Kashmir.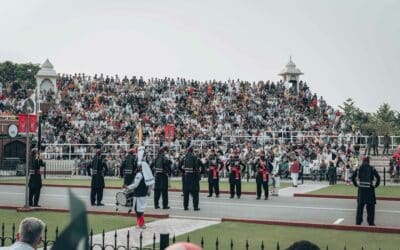 While tensions along the Pakistan – Indian border are still as high as ever, the ceremony taking place at the Wagah border makes it seem like a game.
We end our beautiful Pakistan trip in the heart of the country. Let's expLahore the city of culture, spicy food and history.