Cycle for Plan
Sometimes spontaneous hunches are the best. Or at least the most exciting. For example, we decided to attend an information evening of Cycle for Plan. Cycling more than 600 kilometers in a country we hadn't been to before, why not? Even if we only help a single child with my efforts; isn't that worth it already?
Wednesday 9 November it was finally time! The adventure that we and the whole group have been looking forward to for months began. At 7.30 in the evening we gathered at Schiphol to leave for Zambia – with a stopover in Dubai. A long journey in which we also got to know each other better. After the group photo and the farewell to the home front, the time had come.
Zambia, here we come!
Every trip, a group of sporty volunteers takes on the challenge of cycling hundreds of kilometers for a better future for girls and boys. Each participant collects sponsorship money in advance, which supports the work of Plan International. During the trip you will visit Plan projects to see the impact with your own eyes.
3 out of 10 girls are married off by the time they reach 18. Child marriage is a tragedy for the young people it affects, often the most vulnerable, poorest and marginalized girls.
Zambia has one of the highest child marriage rates in the world with 42% of women aged 20-24 years married by the age of 18. Under statutory marriage, child marriages are illegal, and considered a form of child abuse. The legal age for marriage under statutory law is 18 for females and 21 for males.
Enough reason for us to cycle through Zambia and create awareness for this issue. And of course, hopefully, change some opinions and views on child marriages in Zambia along the way.
It was tough, it was hot and it was fun. We laughed, cried and cursed. Fighting against the elements, climbing steep mountains, getting a heath stroke. But after 600km we reached South Luangwa National Park. It was a once in a lifetime experience and we are happy to be part of it. 
Besides cycling we also visited projects of Plan Nederland, talked with village elders and had a sneak peek into local life of the incredibly kind and hospitable Zambians. Afterwards we enjoyed some days in South Luangwa NP, we checked out the Victoria Falls and took the train to Tanzania. 
Where
Lusaka – South Luangwa
We cycled from the capital to South Luangwa NP. Also visited the Victoria Falls in the South.
We went in November – bloody hot! Better to go in our summer, their winter – bit more rain though.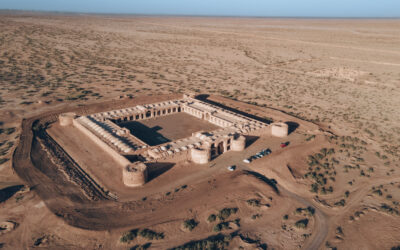 999 Caravanserai were built in Iran. These roadside inns were used by travellers, merchants and even kings. We visited the mother of Caravanserai.
Things don't always go as planned when on the road. From hot and sunny days to rain, cold and sadness.
From ancient sites to previous capitals and from meeting new friends to exploring the largest bazar in the world. Read here about our first days in Iran.