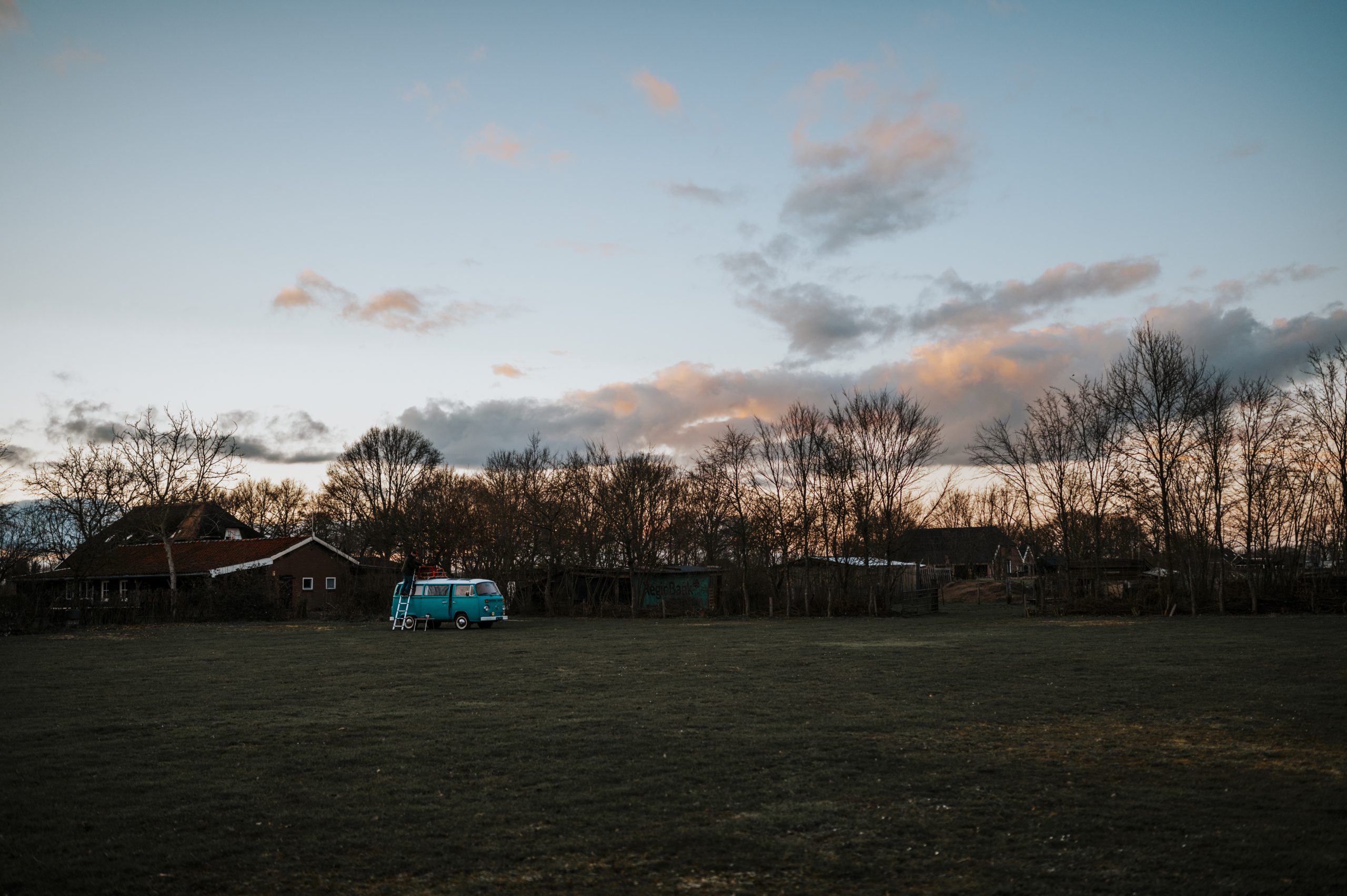 On Wednesday 17th of March we woke up early, voted and started our journey towards China. We said goodbye to our parents and headed East. For the night we decided to stay in The Netherlands near the German border, just to make sure we packed everything, we are happy with how we arranged the box and wheel on the roof and to see how Alexine is doing.
We stayed at a campsite on the land of a farmer. We were the only guests and the first ones of the year. The day before he fixed the showers so he now had hot water again. Good for us because it was a very cold night. It was -1 so we slept in our thermo underwear, socks and under extra blankets to make sure we wouldn't freeze. It wasn't the best night as we woke up often because of the cold and getting used to the little space we have now. In our home we have a big bed, in the van, well… you can imagine, we don't have much space.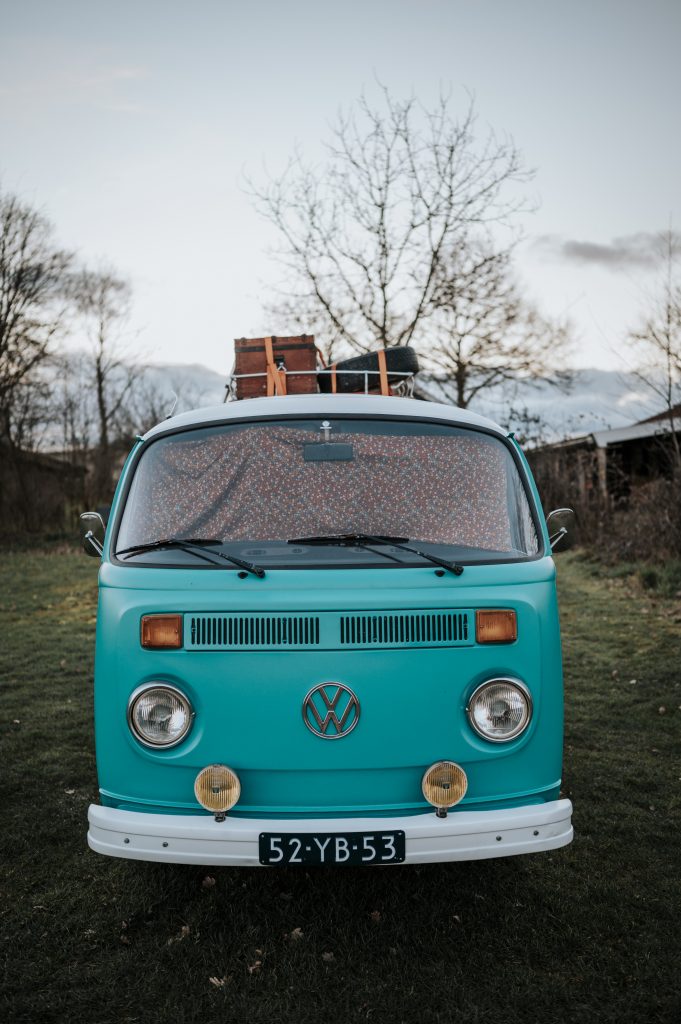 However, waking up to the sound of birds not cars makes us forget the night easily. And not long after the birds the chickens started waking us up while scurrying around the van. A hot shower was very welcome and soon we were on our way to the first border crossing. Not before Yuri lost his wallet. Yeah, it doesn't matter how small the van is, you can easily lose things in it! So, we turned the van upside down in search for the wallet. At least now we know everything we have with us and I can tell you; it's not that much. We still have to figure out what we put where and how we are going to organise ourselves, but we don't have much stuff with us so that's a good thing.
Some very necessary things like a volleyball, stroopwafels and peanut butter are of course with us. But we also brought a GPS tracker, satellite phone and MiFi (internet) with us. We also have a lot of camera gear with us and some basic things like pans, cutlery and cooker. Spare parts are on top of the van, we've got very good oil (10 liters) with us and a jerrycan with gasoline.
But, because we were in a rush I just threw everything inside the van without really thinking about what should go where. We will figure it out on the road is my believe, as long as we have everything with us.
Our second leg will take us to a friend in Germany. We met each other on our trip through Svalbard. Will tell you more about this in a next post.
Love, Milene & Yuri